be quiet LGA-1700 Mounting Kit S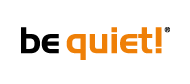 LGA-1700 Mounting Kit.
Are you the owner of a be quiet! cooler and want to ensure compatibility with the new Intel® socket LGA-1700? That is what our LGA-1700 mounting kit is there for! If you own a compatible be quiet! cooler as well as a 12th generation Intel Core™ processor or a motherboard with LGA-1700 socket.
Without any invoice, The mounting kit can also It can be purchased for the small nominal fee of 5,46 € / 6,38 USD (excl. VAT, plus shipping costs)..
The following coolers, which were still delivered without LGA-1700 mounting option, become compatible to the new Intel socket LGA-1700 with the mounting kit:
Dark Rock Pro 4
Dark Rock 4
Dark Rock Slim
Dark Rock TF 2
Shadow Rock 3
Shadow Rock Slim 2
Shadow Rock LP
Pure Rock 2
Pure Rock
Silent Loop 2
Pure Loop
If you require an LGA-1700 mounting kit, please use our order form. Note that delivery can take up to two weeks, depending on your location. Only the material required for the installation of the selected cooler will be shipped.
Complete compatibility with every socket LGA-1700 motherboard cannot be guaranteed. To check the compatibility of individual coolers and motherboards please use our motherboard check tool.
This service is only valid while stocks lasts.
The be quiet LGA-1700 Mounting Kit S allows you to install a be quiet! cooling solution (AiO ventirad or watercooling) on your high-end Intel platform with a latest generation processor.